Don't ask yourself what the world needs. Ask yourself what makes you come alive and then go do it. Because what the world needs is people who have come alive.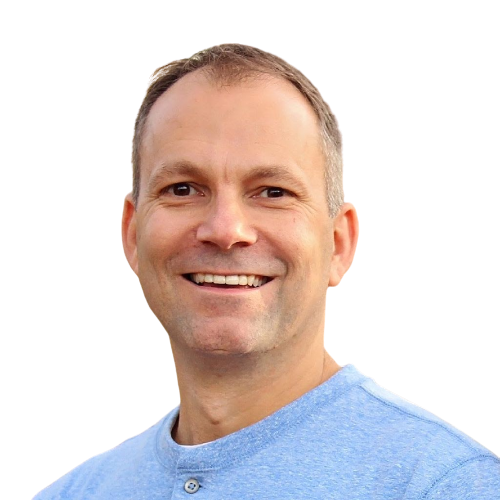 Chad Hudson is an experienced security and privacy leader. He enjoys developing, implementing, supporting, and monitoring compliance, privacy, security and various risk management programs. His focus is on developing risk-based programs and delivering effective security awareness training that enables consistent, effective security and privacy practices to minimize risk while enabling business functions.
With more than 15 years of cybersecurity and data privacy experience, both as a direct resource and as a consultant, Chad is a CISSP (Certified Information Systems Security Professional). He's also on the board of directors of InfraGard, a partnership between the FBI and members of the private sector for the protection of U.S. critical infrastructure.
Chad and his wife live in the Kansas City area and have four active sons ranging from toddler to twenties. He has a long history of ministry, from being the Director of Student Ministry for almost ten years to being a Lay Pastor.
Values, Vision, and Purpose:
values:
» Faithfulness
» Character
» Provider
» Wellness
» Learning
» Joy
vision:
» Educate, elevate, and empower individuals and organizations to develop a secure and private future.
purpose:
» To glorify God through servant leadership in service to others.
Skills:
executive services:
» Chief Information Security Officer
» Chief Compliance Officer
» Chief Privacy Officer
» Strategic Roadmap Development
» Risk Management
» Mergers and acquistions
» Board Member
risk assessments:
» Microsoft365
» Azure
» Amazon Web Services
» Google Cloud Platform
» On-premise/physical
» Multiple Frameworks
incident response:
» Experience Leading IR Teams
» Table-top Exercises
» Vendor Collaboration and Management
compliance:
» SOC2
» PCI-DSS
» HIPAA/HITECH
» NIST
» FedRAMP
» CMMC
security:
» Multiple Frameworks
» Threat modeling
» Vendor management
» Data security
» Policy and Procedures
» Data Loss Prevention
» Vulnerability management
» Data discovery and classification
» Identitiy and access management
privacy:
» GDPR
» LGPD
» CCPA
» NIST Privacy
mergers and acquisitions:
» Assessments
» Due Diligence
» Integrations
education and culture:
» Executive Security Training
» Security Culture Development
» Social Engineering
it services and tools:
» Microsoft365 (full suite)
» Azure Cloud and AD
» Amazon Web Services
» Google Cloud Platform
» Tugboat
» OneTrust
» JAMF
» ConnectWise
» Kaseya
» Multiple AV tools
» Full IT services
» PowerShell Scripting
» Python Scripting
content generation and thought leadership: